Keratin Shampoo, 14 fl oz (414 mL) Bottle
List Price:
ALL Lek 1,037.95
Our Price:
ALL Lek 775.58
(25% Off)
Temporarily Out of Stock
Please check back soon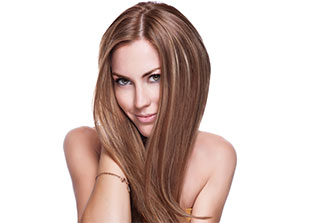 - Made with natural and organic ingredients
- Improves Elasticity and renews Inner strength
- No artificial colors, pH balanced, no sodium lauryl sulfate, paraben-free
The Best of Nature for Nourished Beauty
Keratin, the primary protein of your hair, contains the essential amino acids needed for healthy-looking, shiny hair. Keratin and Panthenol coat each individual strand of hair to smooth and protect. Infused with precious herbs, our Repair formula will give your hair renewed inner strength for greater elasticity, reduced breakage and a natural, healthy bounce. Your hair will shine and finally behave with regular use of this rich, gentle cleanser.
Other Sizes

Related Products