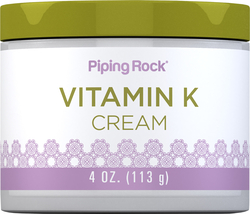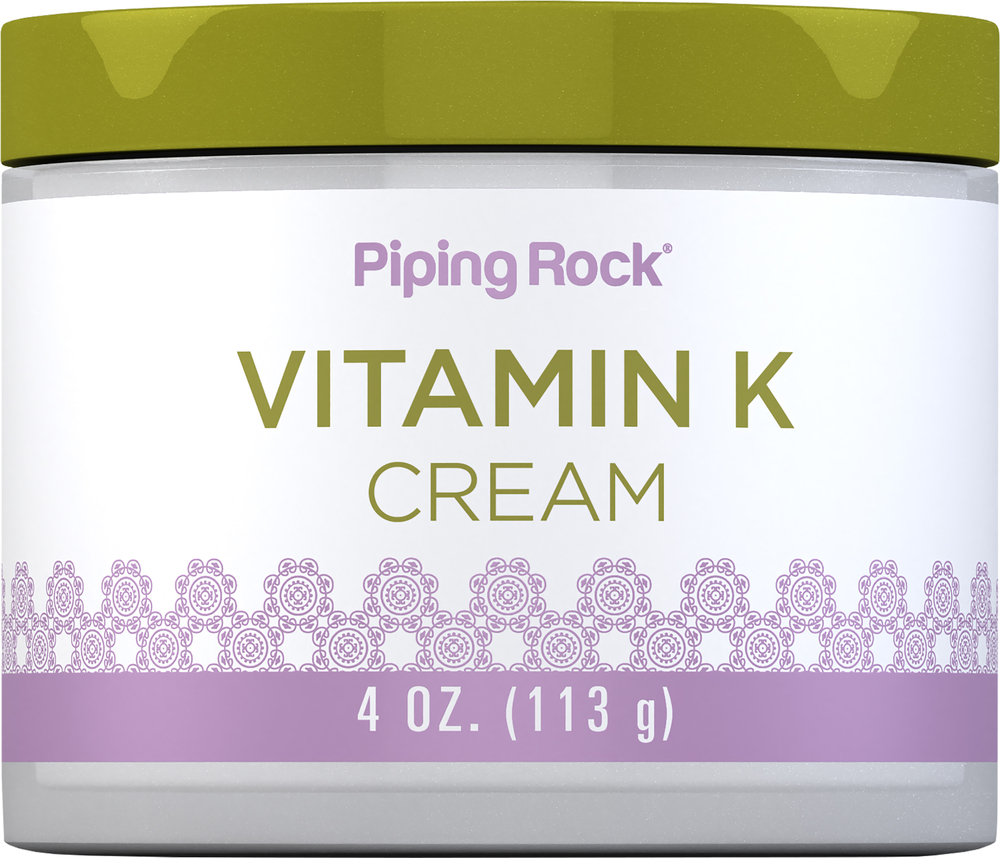 Vitamin K Cream, 4 oz (113 g) Jar
List Price:
ALL Lek 838.55
Our Price:
ALL Lek 628.65
(25% Off)
What is Vitamin K?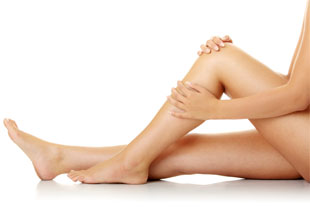 ​A group of fat-soluble vitamins, vitamin K plays an important role in the healthy appearance of skin. It works together with beneficial proteins to promote the overall health of your skin cells, in particular in their ability to grow and function properly. Now available in a topical formula, Piping Rock's Vitamin K Cream is your key to an even complexion and touchably-soft skin!
What does Vitamin K Cream do?
Our Vitamin K Cream gets to work immediately when applied to the skin. Vitamin K Cream is renowned for its support of an even, healthy complexion and softness that begs to be touched. Harness the soothing skin-supportive power of vitamin K and rediscover the sheer bliss of a vibrant complexion, free of impurities that could impede on your well-deserved self-confidence! This non-greasy vitamin k cream is suitable to wear beneath sunscreen and make-up.
Piping Rock's Promise:
We proudly offer you our evolving selection of Beauty & Personal Care products at the best value in the industry! From Clay Powders, to Organic Certified Coconut Oil, Biotin & Keratin Supplements, soothing Creams, Serums & More, we have you covered. We offer an endless variety of favorites that's always evolving to meet every unique beauty trend. Our formulas are crafted through environmentally-friendly practices with Cruelty-Free testing and rigid safety standards.
About Piping Rock's Quality:
You've found your One-Stop-Shop for Beauty & Personal Care at Piping Rock. Our products are perfected with premium-sourced ingredients and created in our own "GMP Certified" manufacturing facilities. We verify Piping Rock products with third-party, FDA-registered agencies to ensure quality & purity. Each product goes through hundreds of checks, in-process and post-production. Furthermore, we can assure you that everything that is on our label is consistent with our formulas. We guarantee purity, potency, safety and innovation in everything we do.
Other Sizes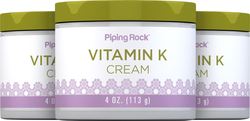 Related Products