What is Argan Oil?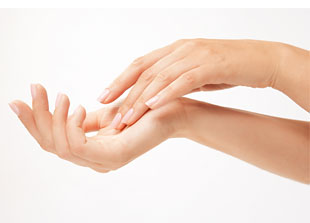 Argan oil is derived from the nuts of the argan tree that thrives in the arid climate of southwestern Morocco. It contains beneficial essential fatty acids in addition to vitamin E and nourishing age-defying antioxidants. It's no wonder argan oil has received a raving reputation as "liquid gold" in the beauty industry!
What does Argan Oil Cream do?
We've combined argan oil with other timeless skin-supportive nutrients such as aloe vera and hyaluronic acid to deliver a truly wholesome age-defying cream. Fall in love with your vibrant and youthful complexion as our Argan Oil Cream helps to reduce the appearance of fine lines and wrinkles, promote a healthy complexion, and soak your skin in lush hydration.
Realize how magnificent your skin can be and flaunt your new-found (and well deserved!) confidence when you add Piping Rock's Argan Oil Cream into your daily beauty routine! This non-greasy cream is suitable to wear underneath sunscreen and make-up.
Piping Rock's Promise:
We proudly offer you our evolving selection of Beauty & Personal Care products at the best value in the industry! From Clay Powders, to Organic Certified Coconut Oil, Biotin & Keratin Supplements, soothing Creams, Serums & More, we have you covered. We offer an endless variety of favorites that's always evolving to meet every unique beauty trend. Our formulas are crafted through environmentally-friendly practices with Cruelty-Free testing and rigid safety standards.
Other Sizes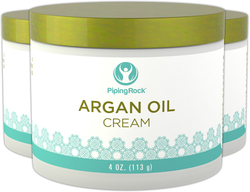 Related Products