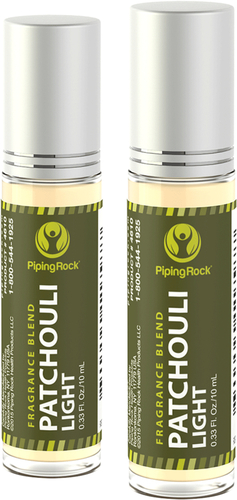 Patchouli Light Essential Oil Roll-on Blend, 10 mL (0.33 fl oz) Roll-On, 2 Roll-On Bottles
Indulge in the Delightful Aroma of Patchouli Light Any Time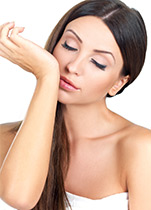 Allow yourself to enjoy the blissful aroma of patchouli light with Piping Rock's convenient fragrance blend roller! Featuring this popular oil in a soothing base of sunflower oil, this paraben-free blend fits in any bag, pocket or purse for easy on-the-go applications.
Patchouli light oil is truly unique in the way it is distilled. Whereas the traditional, heavier scented patchouli oil (often referred to as "patchouli dark") is distilled in iron vats, the light version is distilled in stainless-steel containers, yielding the subtler, fruitier scented patchouli light oil.
To use, simply apply a small amount to the wrists, nape of the neck, behind the ears, or wherever you desire, reapplying as necessary throughout the day.
Piping Rock's Promise:
We proudly offer you everything you need for an advanced, daily Aromatherapy regiment at the lowest cost in the industry! From Essential Oils to Carrier Oils, Diffusers to Blending Bottles, Beeswax, Books & more, we have you covered. With over 100 Essential Oils to choose from, you can create your own homemade scents and beauty products. Enjoy various blends & Essential Oils Sprays or experience our revitalizing, botanical Massage Oils!
Other Sizes

Related Products