The Arnica Rub Cream, 4 oz (113 g) Tube
List Price:
ALL Lek 1,678.15
Our Price:
ALL Lek 995.97
(41% Off)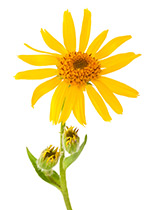 - For stiffness, injuries, muscle pain, back pain, bruises, & sprains
- Petroleum & paraben-free
- Homeopathic cream
All-Natural Ingredients
The Arnica Rub cream is ideal for active people of all ages for pain relief from overexertion or minor injuries. This fast-absorbing, non-greasy cream reduces pain and inflammation using Arnica and other supporting ingredients.
This unscented homeopathic cream is made from all-natural ingredients. Speeds injury recovery and injury treatment. Petroleum & paraben-free.